One should take great care in selecting the best CMS to successfully establish an online business presence. You will be maximizing your potential along with the benefits and making sure that you will be able to produce the ideal quality of the website you can by selecting the right CMS fit for you.
A good recommendation will be Shopify if you search for a CMS that Shopify website development services use. They have been made available to the users who can further solidify their presence being one of the best CMS solutions that are available as you take a closer look at the aspects that are made available:
SEO of Shopify
The best requirement for all website owners is search engine optimization. It would essentially help improve their search engine result ranking and visibility, thereby drawing more traffic along with the customers. Shopify comes with SEO features, its basic packages, and many other integrated SEO tools. It generally helps website owners easily appeal to search engines while they are spending time working on the other features of their website.
Web Hosting of Shopify
Since web hosting is mainly taken care of, the website owners will not have to worry about it. Shopify can help eliminate the hassle of maintaining the software program, managing the payment gateways, and maintaining the site servers. You need not have to pay for hosting either, as all the important functionalities need technical expertise handled well. It would save up a lot of resources and allow you to run your business with greater flexibility. It is the ideal solution for start-ups looking to get going about it with the help of Shopify web development services.
Security of Shopify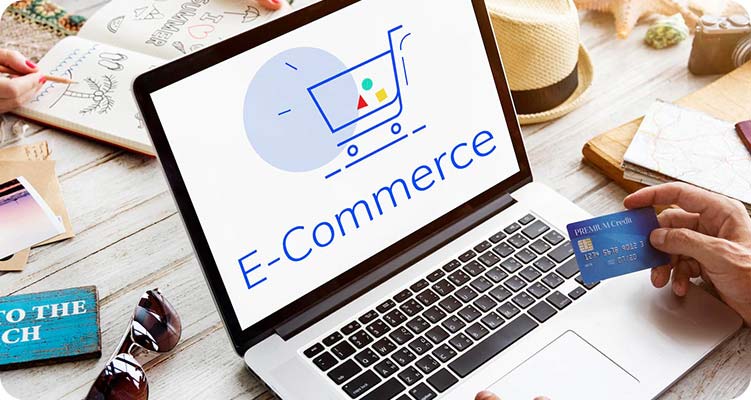 Security compliance, hacker protection, and upgrades are the things that Shopify is capable of. It would prevent the data and the hacking breaches that will allow you to focus on raising money along with the user registration. You will also be getting the reassurance of accessing dedicated support whenever there are issues. The support team can offer valuable assistance and insight for start-ups that need solutions that do not have further expenses with e-commerce development services.
Marketing Tools in Shopify
Shopify is considered a CMS built technically for marketing purposes and designed to facilitate its users with important marketing tools. The Shopify website development services also assist its users in providing a range of services without breaking out the coding as its resort. Setting the discount codes, integrating social media, using the custom gift cards, managing the inventories, and more are a few examples of what the users will achieve here.
Analytics in Shopify
Business owners can depend on Shopify's analytic tools to track online stores and website progress. Business owners can also track how their customers have located them online and the other important information that can be used to enhance inbound marketing efforts through Shopify's analytic features used by the Shopify web designers. The business owners will also be able to rely on targeted email marketing along with the track affiliate sales with the help of the add-ons from the Shopify app store.
Content Marketing on Shopify
The major aspect of making sure that the organic traffic and the social shares are consistent here is through content marketing. It helps the users continue the growth of their brand by introducing a built-in blogging interface of the software. Shopify will also allow its users to consistently generate material with the use of Pardot Salesforce with relative ease, including the features that will help with SEO-friendly blogging.
Customization Part in Shopify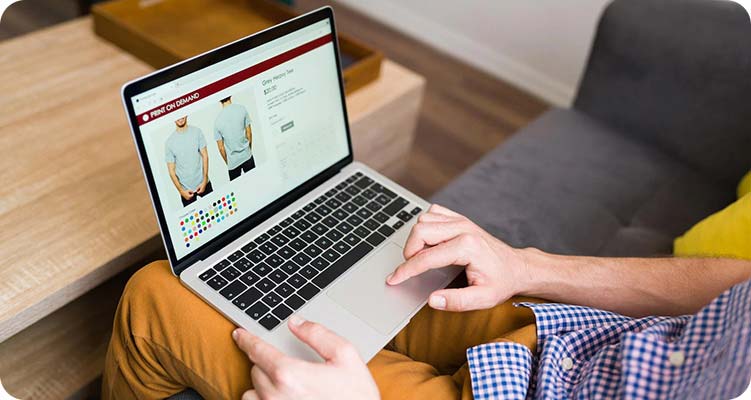 Due to its easy customization features, some business owners will own little to no IT knowledge and can also easily use Shopify with the help of an eCommerce development company. It is convenient and simple to set up an online store with Shopify's interface. Simple guides and instructions are included here to facilitate the entire design process.
Templates available on Shopify
You need not have to worry either since Shopify will be facilitating its users with a massive range of comprehensive and beautiful template designs when it arrives at customization. While the rest would need payment with no hidden fees, a few templates are free. Users can simply apply all the necessary changes as they can use their online stores and pick according to their requirements.
Integration Part Shopify
Shopify can help create an additional layer of convenience by allowing integration with the use of tools like WooCommerce as well as MailChimp for entrepreneurs who depend on other software tools to help in their business processes. It can help streamline the complete process and eliminate the issues of having individual access to different programs.
Mobile-Friendly Shopify
Shopify is known to have enabled the mobile features and their app to aid in their business progress. In terms of accepting payments, managing their online store while they are outdoors, streamlining the experiences, and more, Shopify website development services can now depend on their app.
Hire Our Shopify Experts Now!
Getting advice from an expert in the field is considered the most efficient alternative in resolving the issue at hand, regardless of whether it is business or personal, especially when you hire our expertise in search engine optimization services. Shopify takes this philosophy at heart by promoting a handful of highly experienced partners with expertise in programming, design, photography, and marketing. In terms of maximizing the benefits that are bestowed by your online store completely, you can make use of Shopify Experts.