E-commerce has become indispensable to the business landscape. Entrepreneurs and established brands flock to online platforms to showcase and sell their products to a global audience. Shopify is among the most popular choices for creating a successful online store. With its user-friendly interface and powerful features, Shopify Design and Development Services offers a comprehensive solution for store owners. However, creating a visually appealing and functional Shopify store requires more than a basic understanding of the platform.

That's where professional design and development services come into play. In this blog post, we'll explore the essential Shopify store design and development services you should know to ensure your online business's success.
Theme Customization
Your store's theme sets the tone for your brand and greatly influences the user experience. While Shopify offers a variety of pre-designed themes, customization is key to making your store unique. Professional designers can help tailor the theme to match your brand identity, ensuring your store stands out.

From adjusting color schemes to implementing custom layouts, theme customization services can transform a generic template into a visually stunning representation of your brand.
Responsive Design
In today's mobile-centric world, having a responsive website is essential. A responsive design ensures your Shopify store seamlessly looks and functions across different devices, including smartphones, tablets, and desktops. Responsive design services optimize the layout, images, and content to provide a consistent and user-friendly experience, regardless of the screen size.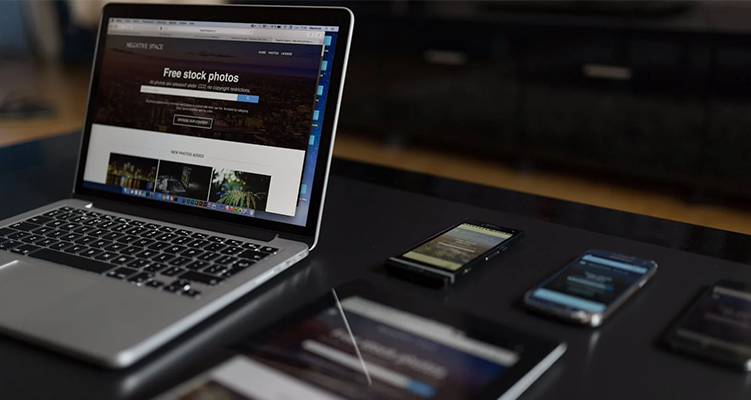 User Experience (UX) Enhancement
The success of an online store hinges on the user experience it provides. Professional UX designers analyze your target audience, behaviors, and needs to create an intuitive and engaging shopping journey. From simplifying navigation to optimizing checkout processes, UX enhancement services can significantly increase conversions and customer satisfaction.
Custom Development
While Shopify offers a range of built-in features, your store might have unique requirements that demand custom development. It could include integrating third-party applications, creating custom functionalities, or implementing complex product configurations.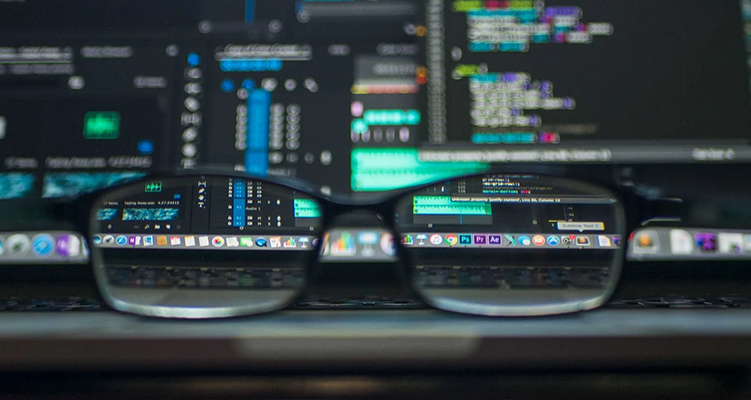 Experienced developers can tailor your store's functionality to your needs, enhancing its capabilities beyond standard templates.
Performance Optimization
A slow-loading website can drive potential customers away. Professional Shopify Design and Development Services can optimize your Shopify store's performance by minimizing code, optimizing images, leveraging caching techniques, and implementing other best practices. A fast and smooth shopping experience improves customer satisfaction and boosts your store's search engine rankings.
SEO and Marketing Integration
A beautifully designed store is only meaningful if potential customers can find it. Search Engine Optimization (SEO) and marketing integration services ensure that your Shopify store ranks well in search engines and seamlessly integrates with marketing tools like email campaigns, social media sharing, and more. This synergy helps attract, retain, and convert customers effectively.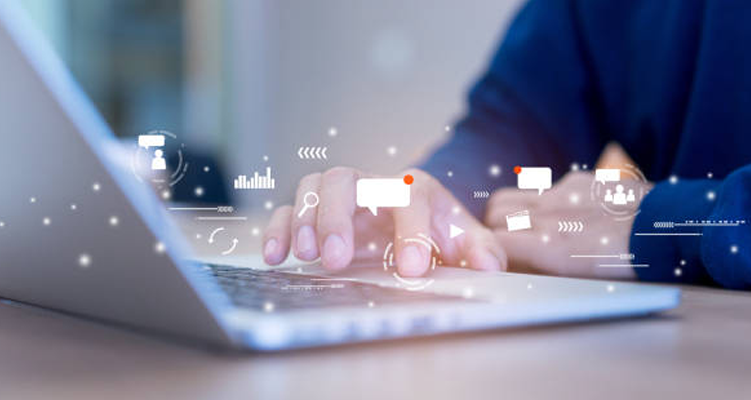 Ongoing Support and Maintenance
Launching your Shopify store is just the beginning. Regular updates, maintenance, and support ensure its longevity and optimal performance. Many professional design and development agencies offer ongoing services to handle technical issues, updates, and improvements, allowing you to focus on growing your business.
Brand Identity and Visual Design
Creating a strong brand identity is essential for building customer trust and loyalty. Professional designers can work with you to develop a unique and consistent visual identity for your Shopify store. It includes designing a memorable logo, selecting appropriate fonts, and creating visually appealing banners and graphics that align with your brand's values and message.
Product Page Optimization
Your product pages are where the magic happens – where visitors decide to make a purchase or move on. Professional designers and developers can optimize your product pages by creating compelling product descriptions, high-quality images, and easy-to-use product galleries. Clear and informative product pages can significantly increase the likelihood of conversion.
Payment Gateway Integration
Various secure and convenient payment options are crucial for reducing cart abandonment rates. Professional developers can integrate various payment gateways into your Shopify store, making it easy for customers to complete their transactions using their preferred payment method.
Integration with Third-Party Tools
To enhance your store's functionality, you should integrate it with various third-party tools and services. These could include inventory management systems, email marketing platforms, customer relationship management (CRM) software, and more. Professional developers can seamlessly integrate these tools to streamline business operations and improve efficiency.
Multilingual and Multi-Currency Support
To expand your customer base beyond your native language or country, having multilingual and multi-currency support is essential. Professional Shopify Design and Development Services can help you implement these features, enabling customers from different regions to browse your store in their preferred language and currency.
A/B Testing and Conversion Rate Optimization
Optimizing your store's design and user experience is an ongoing process. A/B testing involves creating different versions of certain elements (such as buttons, headlines, or layouts) and testing them to see which version performs better regarding conversion rates. Professional services can help you set up and interpret A/B tests, leading to continuous improvements in your store's performance.
Security and Data Protection
Security is paramount in e-commerce, as customers trust you with their personal and financial information. Professional developers ensure your Shopify store has the latest security measures to protect customer data and prevent unauthorized access. It builds trust with your customers and ensures compliance with data protection regulations.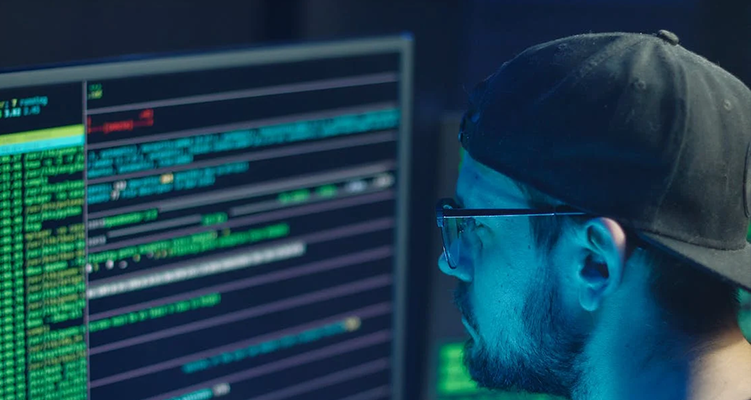 Migration and Upgrades
If you're migrating from another platform to Shopify or need to upgrade your existing Shopify store, professional services can assist in a smooth transition. They can help migrate your data, products, customer information, and design elements while minimizing disruptions to your business operations.
Custom App Development
Sometimes, your store's unique needs may need to be met by existing Shopify apps. Professional developers can create custom apps tailored to your specific requirements. Whether it's a loyalty program, a subscription model, or a specialized search feature, custom app development services can extend your store's capabilities in ways that align perfectly with your business goals.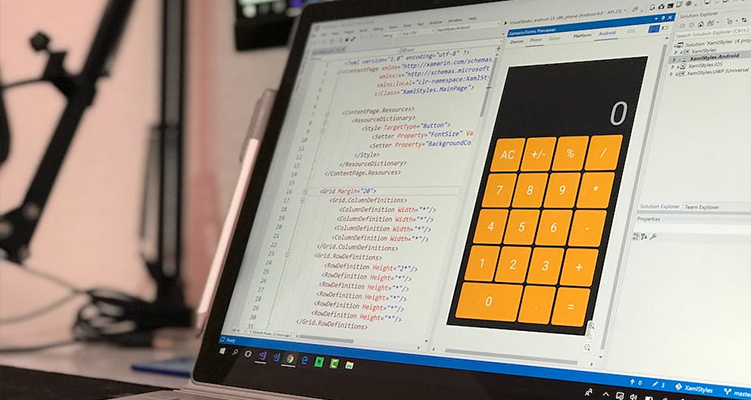 Social Media Integration
Social media is a powerful tool for driving traffic to your Shopify store. Professional services can integrate social media sharing buttons, embed feeds from your social profiles, and even enable social media login options for seamless customer registration and checkout. This integration helps you leverage the full potential of your social media presence.
Accessibility Compliance
Ensuring that your store is accessible to individuals with disabilities is a legal requirement in many places and a moral responsibility. Professional design and development services can make your Shopify store compliant with accessibility standards, ensuring that everyone, regardless of their abilities, can navigate and use your website effectively.
Analytics and Reporting
You need accurate store performance data to make informed business decisions. Professional services can integrate analytics tools into your Shopify store, allowing you to track key metrics such as traffic sources, conversion rates, customer behavior, and more. These insights help you understand what's working and where improvements are needed.
Continuous Improvement Strategy
Your Shopify store is a dynamic entity that should evolve with your business and industry trends. Professional services can help you develop a continuous improvement strategy, identifying areas for enhancement and suggesting new features or design updates to stay ahead of the competition.
Training and Support
Even if you have a professionally designed and developed store, it's important to know how to manage it effectively. Many professional agencies offer training and support services to help you understand how to update products, manage orders, and make minor adjustments to your store. It empowers you to have greater control over your online business.
Responsive Customer Support
When technical issues or questions arise, having responsive customer support is invaluable. Many design and development agencies provide ongoing support to address any challenges you might encounter, ensuring that your store operates smoothly without any major disruptions.
Landing Page Design
In addition to your main store, you might need dedicated landing page design services for marketing campaigns, product launches, or special promotions. Professional designers can create attention-grabbing and conversion-focused landing pages that align with your brand's overall design while driving specific actions from visitors.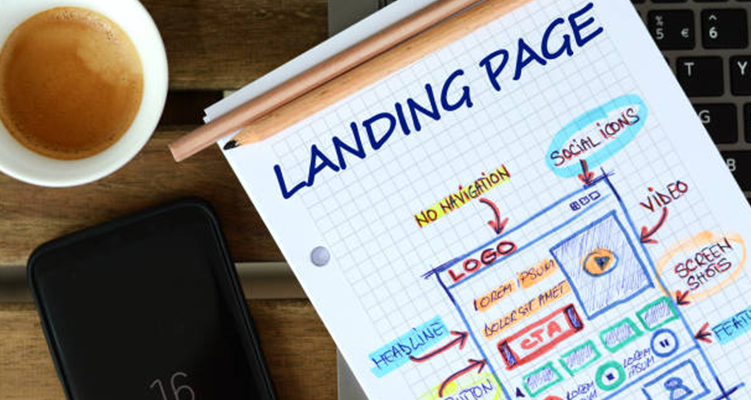 Blog and Content Integration
Content marketing plays a significant role in attracting and engaging customers. Professional services can integrate a blog into your Shopify store, enabling you to share valuable content, showcase your expertise, and establish a stronger connection with your audience.
Scalability and Future-Proofing
As your business grows, your Shopify store should be able to scale without major disruptions. Professional Shopify Design and Development Services can ensure that your store is built with scalability in mind, accommodating increased traffic, products, and features as your business expands.
Ready to Elevate Your Shopify Store? Let's Get Started!
Creating a thriving online business requires more than just an essential online presence. To truly stand out in the competitive e-commerce landscape, you need a Shopify store that combines stunning design, seamless functionality, and strategic optimization. Whether launching a new store or looking to enhance an existing one, our professional Shopify Design and Development Services have covered you.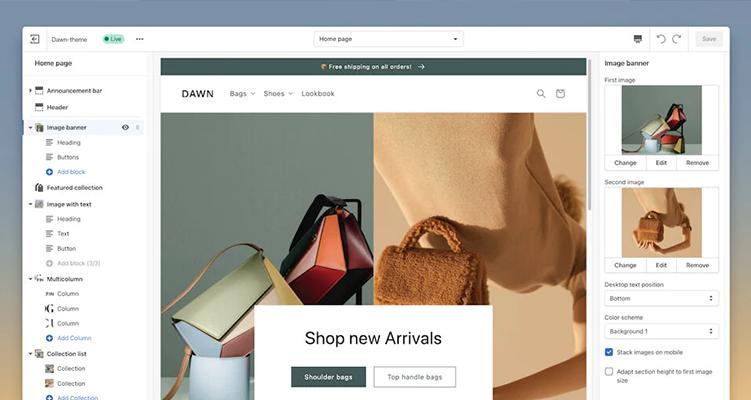 From customized theme design to advanced app integration, our experts in StarkEdge work closely with you to bring your vision to life. We understand that your Shopify store is the digital face of your brand, and we're committed to crafting a user experience that converts visitors into loyal customers.

Keep your online store from falling behind. Take the next step in your e-commerce journey by partnering with us to unlock the full potential of your Shopify store. Contact us today to learn more about how our comprehensive services can transform your online business and drive remarkable results.

Ready to leap? Contact us now to discuss your Shopify store design and development needs!