What is the social media marketing strategy, and how can you design it well? Whether the company is big or small, everyone opts for the social media platform to uplift their business significantly. In today's world, a social media marketing agency is a powerful platform that helps all brands and businesses to establish themselves and greatly widen their work. However, several businesses are effectively using this question.
Moreover, more than having all the famous social media channels and posting the content is required. Also, social media always comes in vast and dynamic forms, so if you are interested, you must check out the following points:
What Is a Social Media Marketing Strategy?
What do you understand by the social media marketing strategy? If you want to do marketing on the social media platform, help connect with all your customers worldwide, enhance sales and generate more leads for the business significantly. In addition, social media marketing services are very similar to the blueprint that would cover everything you would require to do to achieve your business goals on the social media platform.
Moreover, it is also offered with a brilliant-oriented plan that would assist you in measuring to access all the fields so your business will profit, especially from social media marketing.
Why Do You Require a Social Media Marketing Strategy?
To find the correct social media marketing strategy that would assist you in bonding with the audience instantly with your target audience by offering them to uplift it, you need first to understand the brand significantly. In addition, because it is rightly said that the first impression is the last, you only need to realize how to represent it on the social media platform in the shortest period.
Therefore, while this also seems overwhelming, it becomes streamlined once you are the social media marketer; you need to make the strategy for that particular place. It will not only benefit your business by generating more leads but also requires innovation, content creation, and optimizing all the marketing expenses to engage better with your target audience.
Adopting this would boost all the revenues greatly. Moreover, by having an effective social media strategy, you can also significantly stay ahead of your competition.
How to Design a Strategy for Social Media Marketing?

Step 1: Set Your Goals and Metrics Clearly
Specific
Foremost goals you need to be very specific about your goals, which should be clear and better if that will be, so it helps create a social media strategy fabulously. Moreover, your expectations will also be clear and proportionate.
Measurable
Second, measuring the goals in the view can elevate your success excellently. For instance, if your goal is to gain new Instagram followers every month, that is different; you can transform the complete strategy to achieve all your desired goals with brilliant outcomes.
Attainable
Another step is very popular; you should set realistic aims in sync with your desired success resources. Keeping the unattainable targets disproportionate to your brilliant resources will never generate or lead you to any destination.
Relevant
At this point, your aims should be relevant and closely connected with uplifting all your desired objectives. Also, it would be best if you had a clear picture of how your marketing aims will influence your business goals beautifully.
Time-bound
For your information, you need to be realistic about the deadlines at every stage.
Step 2: Study Your Target Market or Audience
If your business has been there for some time, you already require to know your target market. However, if you need clarification, you should also know about your audience, which is completely based on the behaviors and demographics. In addition, it is essential to research and learn more about them. Furthermore, having detailed specifics about your entire target audience helps shape an effective social media marketing company.
In addition, you can also design the audience to have a more specific social media strategy for every segment. Also, it would be best if you determined which includes age, location, interests, and all the preferences to design all the strategies and help to select the right social media platforms.
Therefore, you would also require the proper research on your target audience, which would greatly assist you in making all the informed decisions. It would help if you also understood what your audience expects to see and what you must share with them on the social media platform.
Step 3: Study your Competitors

The third step is you need to competitor analysis gets a significant understanding where you would get all the major understanding and the performance of all your competitors on the social media platform. Doing proper research on your competitors will greatly assist you in gaining all the useful data, which mainly includes a good strategy that will be most beneficial for them.
In addition, you also need to identify all the competitive keywords and have full knowledge about all your competitors that are gaining many of the highest SEO rankings for the particular keywords. Moreover, you can also identify all the other brands, which would greatly help target your audience.
What is social media marketing?
After analyzing all your competitors, performing the SWOT analysis will provide all the power, weaknesses, opportunities, and threats; if you wish to ensure, you must be aware of all your competitors and accordingly make a strategy. Therefore, you can also monitor all the comments and reviews to identify all the customer's aspects to connect those gaps through all your required services and the manufactured products.
Step 4: Choose Your Platforms to Advertise On
While designing the social media marketing strategy, you must remember that every platform always comes with its dynamics and plans. In addition, only some of your target audience will be there on each platform. Therefore, it is impossible to include that every social media platform in your strategy is most available today.
Moreover, besides having one kind of content, it is only perfectly suitable for some channels. So, you need to be cautious about what type of platform you would like to select to advertise your program greatly in front of a massive target audience.
For instance, there might not be a presence on the platform, mainly Facebook, LinkedIn, and others. These channels serve unique purposes and significantly help grab the audience's attention. Therefore, it is a sign to opt for the right social media marketing agency to be more engaged.
It would be brilliant if you tried to go for some specific things, especially when you target your social media planning for every social media channel. Therefore, finding a balance between the audience and your business goals is vital.
Step 5: Develop Relevant and Engaging Content
Another aspect is developing all the relevant and engaging content, especially when you know which social media platform you must concentrate; designing all the right content becomes effortless. You would also require to develop all the content that is not only required for compelling but also enjoyable. Therefore, all your followers will be able to share it effortlessly with others in the working environment.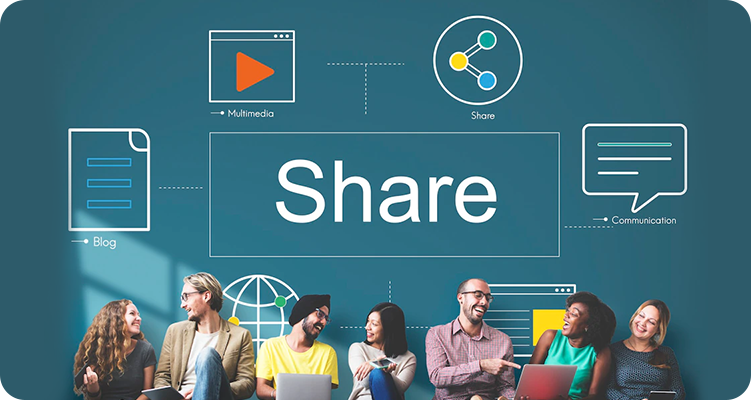 Whether it is Facebook or any other social media platform, you can easily share your images, share, likes, and others. Doing this, will reveal the main psychology and all preferences to help target your audience. Moreover, you will also understand what makes them happy and what customers have been looking for for the longest time.
There are several brands which, include Oreo, Dove, Nutella, and others. It would be terrific if you kept all your audience involved through unique campaigns and social media marketing for small businesses. Also, it can promote all the products and services at festivals where you can provide discounts and more sales.
Step 6: Advertise your Posts
The last step is where a maximum number of users are active on the social media platform across the world; you must require advertising all your campaigns and getting more views on that post. The fabulous method is to increase visibility and involvement through paid advertising on social media. Also, marketers determine to go for this type of advertising which is the most vital part of the overall marketing strategy.
In addition, frequently evaluating your social media marketing strategy performance is based on the points already discussed above. You are determining all that will significantly assist you in better results. Analyzing all your results on an everyday basis will majorly aid you in identifying and enhancing your planning and drive the enhanced results in the long run.
Therefore, if you wish to have an ace at social media marketing talent, you can greatly sign up globally with a specialization in the digital marketing program provided by many institutions in different countries. Furthermore, you can highlight this program that mainly provides dual credentials to have the successful business you have wanted for so long.
Conclusion
At StarkEdge, we are offering advanced SEO services being a renowned social media marketing agency. Our blog today highlights the primary roles played by the firm and how you can design your business practices for uplifting your business.
By going through our guide today will help you stay informed regarding the benefits we have in our offerings! For more information, reach us now!