Is it important for your company to focus on the social media market, although several marketing channels are available? The answer is yes if you are selling anything online. Each company starts as the mom-and-pop to multi-channel industrial giants benefiting mainly from the services of a white-label social media marketing agency.
There is a unique audience across every social platform. Companies can easily target these audiences by segmenting them by several interests and demographics. It is a highly cost-effective model to advertise businesses one can use. But social media is more than just a business tool, it has an important communication link between the company and consumers.
If you are in the middle road thinking about investing money and time into social media marketing, here are a couple of reasons to choose this path. To learn more about it, check out the post we have created today, where social media plays a significant role in helping grow your business.
1. Enhanced Brand Awareness
About 90% of people use social accounts to communicate directly with businesses. Adding a social media strategy with the help of a social media marketing agency into your marketing mixture increases the visibility and recognition of your brand. It is the ideal opportunity for sharing the latest product updates and news directly with your target audience. Your message does not get filtered out, unlike an email. The content has a massive reach, while the brand attains more familiarity with the leads and current customers.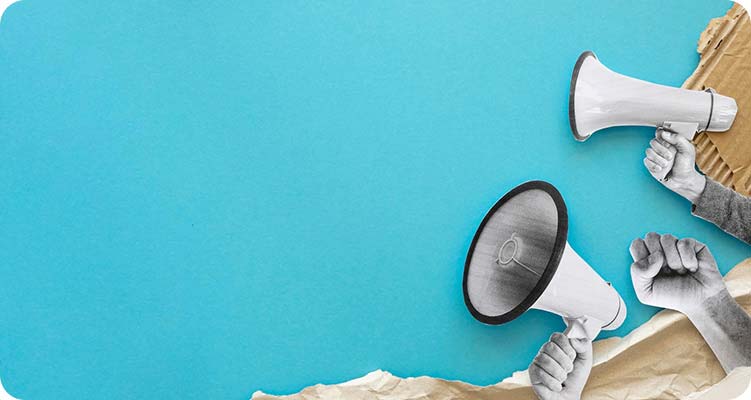 When you target the right channels for your customers and prospects, they start checking out your brand across several places. It greatly increased visibility to help gain their trust and increase their interest in repeated purchases.
2. It's Where Your Customers Stand
About 59% of people visit the social site regularly, and a third of them check their accounts more than 5 times daily. The business posting daily becomes further engaging with their prospects, which is the main strategy followed by the white-label social media marketing agency.
There are over 800 social channels that make things easier for marketers to target the proper demographics. For instance, the users on Pinterest are 32% male and 68% female, and the users on LinkedIn are 35 or older. When you know your audiences, you can focus mainly on the social arenas they frequent.
The main media channels are noted as the ideal place for any business to start their work with social media marketing services:
Facebook
YouTube
WhatsApp
Messenger
WeChat
Instagram
The MAUs or the Monthly Active Users for the sites are in billions and ever-growing. Marketers can target specific demographics based on age, gender, interests, and locations, as the brands they like are their hobbies and other specific interests.
3. Enhanced Brand Loyalty & Retargeting
We all wish to start shopping at a store where the staff pays greater attention to us as consumers. It is basic human nature, and it is the same with every online shopper. Customers are more likely to be loyal to their brand by answering questions, interacting with them, or acknowledging their concerns.
You can easily start retargeting the shoppers who have abandoned their cart by serving the ads across the social platforms by working with the retargeting partner. Instagram and Facebook are the two main instances. The retargeting partner continuously improves by displaying the targeted ads to the right person and reducing abandoned carts using machine learning, as it is yet another way to show that you address your customers' needs.
4. Cost-Effective
SMM is considered one of the most cost-effective ways of advertising, and it is almost three times cheaper than conventional media.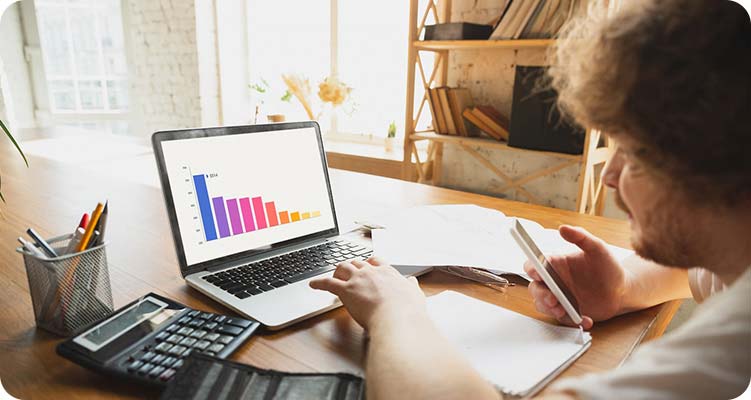 Services offered by social media marketing companies reduce costs without sacrificing the results. The highly significant investment is the time involved in creating or publishing the content and conversing with customers. But, the time spent is almost less compared to the returns. About 84% of the marketers have generated greater traffic with a weekly commitment of about 6 hours, as noted by HubSpot.
5. Marketplace Awareness from The Source
One of the massive benefits to marketers is the awareness of the marketplace offered by social media. Market awareness understands the needs of the customers. They are more than willing to inform you by monitoring your social accounts.
It is more like having personal conversations with hundreds of shoppers and learning about their opinions and thoughts. You might even observe the views and interests of your customers, which you might not know. You can even respond to issues immediately instead of letting them get fester.
6. Genuine Customer Satisfaction
Customers wish the companies they follow should be reliable and offer great services. One of the ideal ways a company can respect and value its customers is by replying to their comments in a personal way. It includes instant responses to every negative feedback.
It demonstrates that the company is engaged and interested in them by responding to the customers sooner. A poll was run where 88% of the consumers mentioned that they are less likely to purchase from a merchant who does not respond to customer complaints or comments. It is worth every effort to start responding to each query with a personalized and direct message.
7. Building More Brand Authority
Online shoppers are often skeptical about everything, which is why 93% of shoppers mention that online reviews impact their buying decisions. Positive reviews can help take every risk out of the buying decision by proving the credibility and authority of the business. The greater number of Twitter followers and Facebook likes gathered by a company, the more brand authority they receive.
Building brand authority on social media platforms means posting quality content regularly, and it is all about interacting with customers frequently. The relevancy of content comes with greater opportunities you have for demonstrating expertise.
8. Increased Organic Traffic
The other beneficial feature of the social media strategy of the social media campaign agency is the increase in website traffic. Sharing valuable content on social media offers the shoppers a link directly to your site. The greater number of content and links you share, the more conversion and traffic opportunities you will gain.
Interesting content offers users a reason to click on your site. Converting the best content for social users, including videos, tips, or infographics, can encourage engagement and drive traffic back to the site.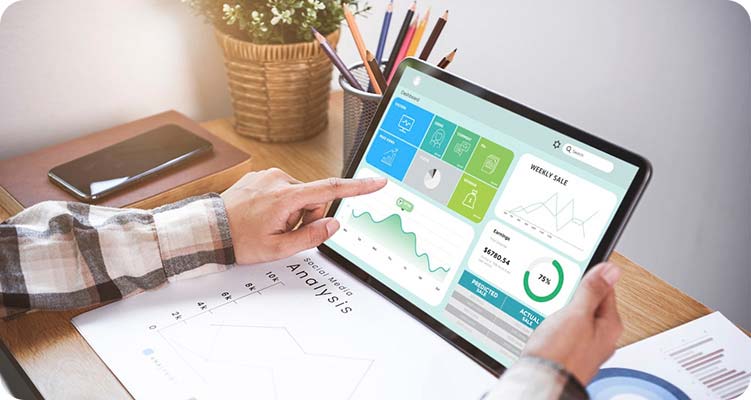 About 74% of the consumers share video content from the brands. The more actively you post a video or any other content, the more opportunities you have to engage with new leads and convert them into potential customers.
9. Enhanced SEO Rankings
The official line of the party at Google often denies the social effects of the site ranking, while other marketing experiments disagree entirely. Varied reports show a correlation between the average number of comments, shares, and likes across social networks and the rankings of the site.
The company's social profile ranks higher across search engines. For instance, if you perform a Google search of any company, you will find their links with the Facebook, Instagram, and Twitter accounts enlisted on the first SERP.
Every successful brand has a consistent social media presence acting as an indicator to the search engines where the brand is credible, valuable, and has better authority. You can bet that an active social presence will boost your rankings, although the ranking factors are changing forever. Ensure to have your profile updated regularly.
10. Experience Higher Conversion Rates
As already discussed, consistently posting quality content can help build rapport while establishing the company as an authority. However, will it help increase conversions?
HubSpot is an inbound marketing company claiming to have a 100% higher lead-to-close ratio using Social than with any other outbound techniques. For instance, BigCommerce has created three shorter video Facebook ad campaigns from an existing video. The results returned with the free trial conversions which are 3 times higher than their earlier campaigns.
So, why do social media have such a striking result? It is their ability to humanize your brand messaging. Social networks are the places where people exchange information. Brands even show the human side of their brand, building trust and relationships and increasing conversions.
Keynotes
A shopper relies on their brand while interacting with them on social media. A study has shown that about 95% of online shoppers from 18 to 34 years of age follow their brands on social networking platforms. According to a white-label social media marketing agency, social channels are ideal for businesses to better understand their audiences. Interacting with people on social media can help marketers check out the aspects driving customers.
Increased conversions, brand recognition, cost-effectiveness, and customer loyalty are the best reasons for making social media marketing a top priority for your company. It offers several opportunities to measure conversions and related metrics to check whether the ROI is worth their effort.
There are about 3.2 billion users on social sites daily, estimated to be about 42% of the world's entire population. There is no better time to dive into it.