If you want to convert traffic into real leads, then optimizing the local search for your business is the ideal tool. More than 83% of users depend on Google search to check the companies available near them. In comparison, 75% of these individuals instantly get the local search results by visiting the physical stores in just a matter of hours. It is the primary reason local businesses should implement local SEO services to get better brand visibility for local searches.
Local SEO helps boost sales; however, it even aids in establishing authority and credibility for the site among your targeted customers.
Overview of Local SEO
Local Search Engine Optimization, or Local SEO, is the technique for optimizing your site to increase brand awareness, generate leads from local searches, and even improve traffic. Additionally, the local SEO-optimized site will help you effectively promote the services and products to local customers whenever they are searching for them online.
The search engines collect information out of the local search from the links, local content, social network profile pages, and citations. These are the factors that offer highly relevant local results to their users.
What is Local Search?
The local search is entirely different from the general information or a standard search. To understand the key difference, let us take the instance when a person types for "best SEO services in (location)," they are carrying out a local search.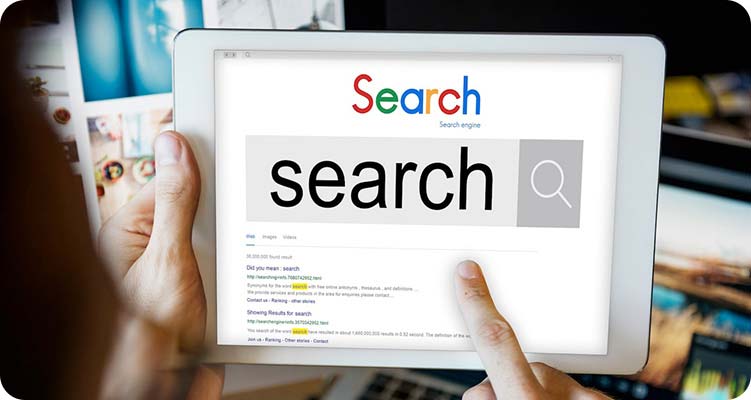 46% of the searches have a local intent, as noted by Google. This kind of local search query is mainly conducted whenever the user intends to buy a service or a product while the search engines display the businesses located in the areas intended on the search results pages.
It is common consumer behavior, and this query will make local SEO a potential tool to consider when building or optimizing marketing strategies.
Pivotal Role of Local SEO
We might often consider local SEO a must for businesses with physical stores while offering services and products to distinctive regions. About 50% of the consumers conducting a local search on their smartphones visit the stores in a day while 18% of the local searches across smartphones lead to purchases in a day on the basis of a study conducted by Google.
These facts on local SEO marketing services prove the importance of the top three local rankings for businesses. If you are losing your chances at being in front of your potential customers, then you need to become sure about the competition which is there.
Whenever your target customer understands your business, there might be reasons why they are in search of more local citations, such as the street address, phone number, opening times, customer reviews, and driving directions on Google Maps. If the searcher does not understand the business, they are searching for services, even products like yours. In such a situation, without a robust local search marketing strategy, they will never find out about the business; however, they will understand the competition well.
The Need for Local Seo for Your Business
A solid foundation of local SEO strategies is the best, mainly for small businesses using local SEO services and the ones that cover distinctive areas. Improving the company's local listing enhances the site traffic while creating brand awareness and generating qualified leads.
Local SEO is a lot more vital across several location companies and even the MNCs. For larger companies, it is recommended to plan and consider SEO strategies on the national, local, and international levels. Each approach demands varied techniques under localization, and it takes a lot of time to get it done appropriately to derive long-term results.
The following is the list of perks you will enjoy out of local SEO:
Enhancing your business's online presence and visibility as your business will always be there for prospective customers in real-time with relevant local search queries.
Achieving a better position in the 3 local packs of Google and enhancing local authorities of your site.
Increasing organic traffic on your site by being on the top of the SERPs.
Customers can locate vital information regarding the business and its name, zip code, physical location, phone number, website link, and more.
You do not miss any local customers, as local SEO covers non-wearable devices and wearables, including laptops, PC, Mobile devices, etc.
Boosting the conversion rate and increasing revenue
Customers can check out online reviews, thereby enhancing trust levels.
Implementation of local SEO is cheaper.
Top 11 Local SEO Strategies
1. Optimizing or Claiming Your Google Business Profile
Google My Business or GMB offers users exact information regarding the local business as it is an online directory. Your business would automatically get the listing done in just a year of its launch. It might be of great help; however, automated listings are bound to have mistakes, and it is important to start optimizing your GMB listings with local SEO optimization services.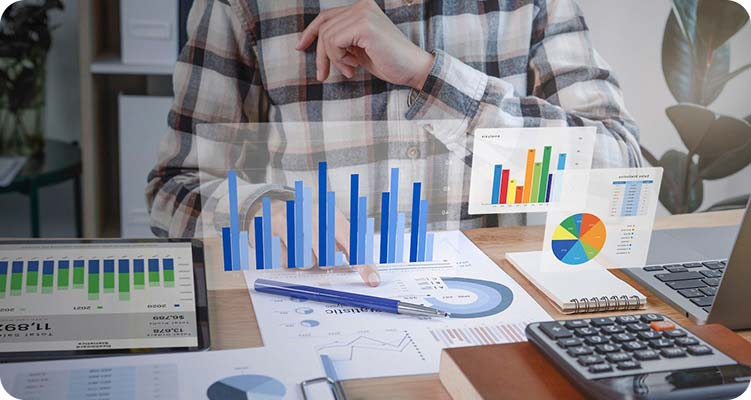 Here is the way of doing it right:
Post the listings after finishing the requisite information.
Upload the videos and photos of your business location
Your business profile includes product listings. You can even promote the new products as it is one way to optimize the GMB listings.
Encourage the ratings and reviews and interact with the users directly
Update monthly listings and weekly monitor them
Include relevant information in your listings, optimizing your profiles and making it easier for your users to locate you.
2. Maximizing the Citations of The Online Directories
Ensure that you are marking every territory across the bigger map data aggregators like Google, Bing, Apple, and Yelp to boost traffic at your online and offline stores. Your main goal is to land in the top 5 results on Google's page since it mainly accounts for most of the click-through rates of the users.
Derive the most out of the online directories by ensuring that the information you offer is accurate and consistent, avoiding duplicate listings. You might even apply for memberships that offer access to the external inbound link you created in the region.
3. Carry Out a Local SEO Website Audit
The other step is to compare your site with your competitors to ensure that yours is better. You can use free analyzers and tools like Publer or Google Analytics to assist in the audit. Identifying your target keywords will help you compare the top results of the site on the SERPs.
Try encoding everything from the kind of content and components to the website layout and keywords in the spreadsheet to keep track of every audit performed.
4. Targeting & Identifying the Local Keywords
Local businesses can use the enhanced site traffic by targeting the keywords that are related to the location. The "Near me" search terms for local business SEO services can help increase from 150 to over 850%, making it the main target for local businesses. Businesses can effectively boost their site's visibility and traffic by targeting and identifying these local keywords.
Identifying the keywords in your range of 10 to 15 miles of your business is possible with the help of the Keyword Planner Tool of Google. The tool will allow you to filter the location-based keyword searches to check out the popular searches across your area. The keyword planner even offers an entire list of relevant keywords for targeting your local businesses, including the content, URL, and copy of the site.
5. Mobile Optimization
Some shoppers use their smartphones, allowing your local business requirement for a mobile-friendly site. Creating a better user experience will help keep local searchers scrolling through the site.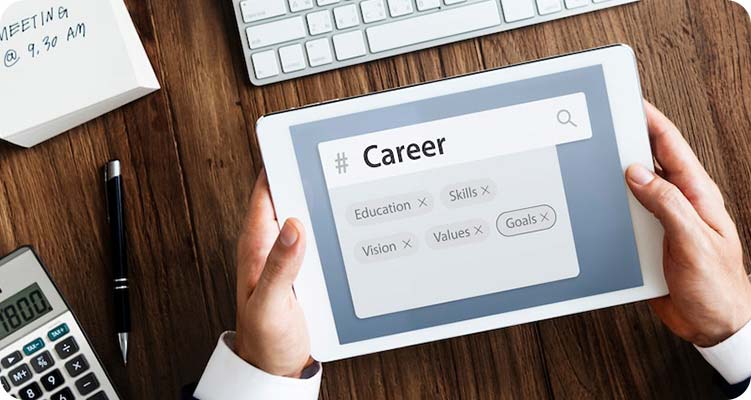 It is how you can optimize the site for mobiles:
The display page should be responsive and fast
Use readable fonts with small paragraphs and subheadings
Write-ups should have a structured format for the text with white spaces.
The site should have the proper and relevant images for media displays.
You need not become a web developer to make a mobile-friendly site. You should do a well-research on making a responsive site and taking inspiration from the specific mobile-friendly aspects of a successful brand.
6. Uplift Reviews from Your Happy Customers
When your customers are happy, they can offer some of the best reviews, which is the best strategy to bring in new customers. Ensure you get the most out of your customers through other business listings and Google My Business profiles to encourage reviews.
Try incentivizing your customers to leave reviews by offering them freebies and discounts, as it would help to enhance the store's online presence while building trust with your potential customers. Ensure responding to every review, whether good or bad, by showing them that you are engaged with your customers.
7. Creating Relevant Local Content
To make your content highly relevant according to your target audience, try localizing it. Producing the blog post, releasing a press statement, and creating a separate landing page help connect with your community.
Offering better insights about the local community can help promote offerings and local events while partnering with local companies. You can relate to the value of your brand that makes your content natural. Try considering creating content going beyond whatever your business is selling with the help of local SEO services.
8. Aiming for The High-Quality Backlinks
The backlink is the link from a third-party site that leads back to your site. The backlinks generated from high-quality websites positively impact the rank and authority of the site mainly, which is important for your local businesses.
You can follow the steps mentioned to start building high-quality backlinks for your local businesses:
Associating with high-ranking sites by offering guest posts on the website
Participating in influencer engagement and outreach activities
Tracking the brand mentionings through the social listening
Generating shareable and relevant content.
The primary aspect of creating an effective backlink content strategy is to write a long-type of content that is free from any fluffs, relevant, and of higher quality.
9. Creating the Location-Based Pages
If you are having more than one business location then it is effective to create pages based on location with the help of affordable SEO services. You can include the location, name of the store, operational hours, contact details, and a unique store description. You can also include testimonials from your satisfied customers who have visited your store.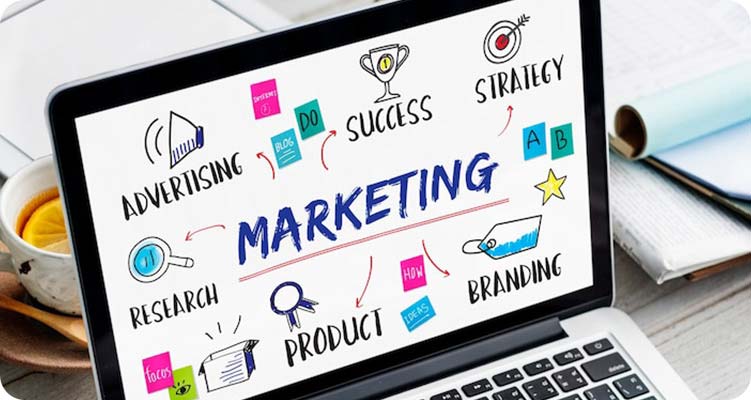 You can create an About Us page more interesting by including trivia regarding the location if you have a single store in a distinctive location. You can even include the Google Map of these areas, which helps you attain better results.
10. Make your Site Google Search Friendly
Apart from optimizing the content and business listings, always pay a lot of attention to the structure for boosting the search rankings, including the headers, title tags, URLs, and Meta descriptions. Each blog post serves as an opportunity to create newly indexed pages, appearing higher in the search engine results pages and targeting the local search phrases in terms of the content.
If you aim to optimize your "near me" local searches, try to add keywords with higher volume for the structure of your page. Include every case study and story on customer success to help you offer ideas for the geo-targeted content.
11. Establish Your Business on Social Media and Add Google Business Profile Posts
Social media is a potential tool to promote your Google My Business listings for local businesses. YourYour profile on social media helps keep your customers aware of the latest sales, changes to your business, events, store schedules, and product availability.
Here is the best way to make the most out of your social media strategy:
Staying active on the channels you prefer
Continue posting relevant and quality content
Exploring the automation and scheduling tools for enhancing engagement
Making shopping online highly convenient for customers.
A strong presence on social media significantly impacts small businesses, even if it does not immediately increase web traffic or sales.
Key Takeaway
There is no denying that local SEO services are important for your business. By optimizing Google Business Profiles and the sites for local search, businesses make it easier for nearby customers to help them visit and find your store. Building a smaller business involves a great deal of patience; however, incorporating the local SEO best practices can help it flourish.
Learning the new strategies for local SEO will help enhance the profitability and visibility of your small business. You can place your business right on track for better success in the coming year by taking time to discover the tactics and learning new ways to combine them in the manner in which they work the best to achieve these marketing goals.