Conversion rate is the function involved in your website usability, relying on your brand, relevancy to the incoming traffic, and many other factors. To ensure that you get the bang for your marketing buck, try optimizing your website continuously for improved conversions with the help of conversion rate optimization services. But you may even find yourself in the middle of the pickle when devising a
step-by-step strategy that delivers better results.
Our post today shares the top ten proven tactics you can use to increase website conversion rates and enhance the top line steadily.
1. Helping Your Site Visitors with Live Chat
The longer wait times could be clearer why the visitors are hanging off. About 59% of the customers are more likely to buy whenever the brand answers their queries in under a minute. Live chat implementation is the ideal way to enhance the site's conversion rates.
Live chat often empowers you to help your website visitors in real-time; it is what they expect. Whenever you engage the customers when they require the most, there is a positive impact on customer satisfaction and conversions, offering you the best ROI.
Businesses that offer live chat often witness about 34% of improvement in customer satisfaction rates and 2.6x improvement in the costs involved in customer care.
So, how does live chat aid you in improving the website conversion rates?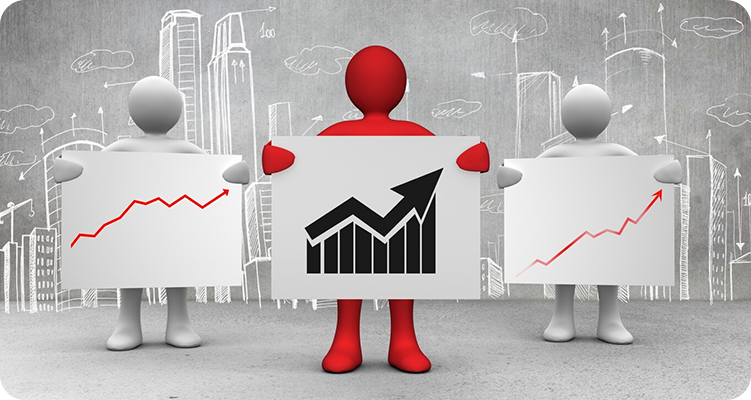 Increasing sales conversions: Instantly addressing sales queries impacts the conversion rate. It is noted that there is about a 3.84% increase in conversion rates with about a 6% overall lift in revenues. Whenever you are assisting your customers with the proper information in real-time, it can help them in making instant decisions.
Greater customer lifetime values: You can start driving better conversion and customer satisfaction that converts visitors into loyal customers by increasing the lifetime value by personalizing the customer service chats with empathy statements.
Delight your customers: More than 60% of the consumers would return to their site, offering live chat that aids in delivering real-time responses to customer queries, unlike any reactive channels, greatly impacting purchase decisions.
2. Deliver the Right Value Proposition
The value proposition is a massive thing that should get cross-checked on your site. If you are getting it right, then it will become a major boost in website conversions. If you perfect the value proposition, you can enhance the average website conversion rates by improving the marketing strategies across several channels.
Value propositions greatly create a better impression by conveying to potential customers that you have what you require.
Importantly, the brand promises to deliver the finest value to the customers through transparent features and is oriented toward better solutions. Therefore, value proposition requires becoming transparent on the site, and you should have a specific sense of urgency to compel customers to purchase the services and products.
The following are a few best practices that should get followed for using value propositions to increase web conversions:
Highlighting the benefits your customers will get to make the value proposition work.
Striving for the transparency of the value proposition by understanding what it is? For whom is it
created? And how useful is it?
Using the proper language for your value proposition should join your conversation, which is
already striking the mind of your customers.
3. Create Compelling Headlines
One of the simplest methods to enhance your site's conversion rate is by creating attractive headline copies to grab the attention of your visitors. Always select the right messaging that resonates with your audiences from their point of thinking and looking the conversion rate optimization services pricing
Whenever a website has the core messaging, then:
It increases the visibility among the right audiences and enhances conversion rates
Enhancing the leadership profiles and positions being the industry expert
Bolstering the lead generation
If the copies of your headlines need to be clarified, it appears confusing to the visitors, and they end up declining the site. Therefore, you must understand your target audience and get the messaging done accordingly.
4. Strengthen your Call-To-Action (CTA)
It becomes an important marketing strategy if you aim at setting apart your site from others, then the call to action.
The main key is to make your CTAs stand out while using the right language according to situations and considering their placement carefully. The profits and revenue of businesses depend mainly on the judicious use of CTAs.
You need to take special care in making the direct and prominent CTA offer unique emphasis by getting the blues. A CTA on your landing page will increase the conversion rates by about 80 percent.
The following are the guidelines that will aid you in enhancing your conversion rates with the help of conversion rate optimization services:
Place your CTAs on your landing pages: It becomes useless if you have a stunning CTA and navigation menus behind the landing page. Ensure that the CTA is the initial thing visible to your customer.
Keep your CTA simple: If you wish to avoid overwhelming your customers with varied choices, it reduces the conversion rates as you need to keep them as simple as possible.
Personalize your CTAs: There are personalized CTAs that are performing 202% better than the fundamental CTAs. There is a subtle difference instead of offering free download options with the personalized CTAs promising the show stoppers in ways to attract greater customers, which is a highly compelling message.
5. Make Navigation Easy to Use
As noted by Stanford University, "46.1% of people are worth mentioning regarding the site design is the main criteria to decide regarding the credibility of the brand. Therefore, your design must appear professional.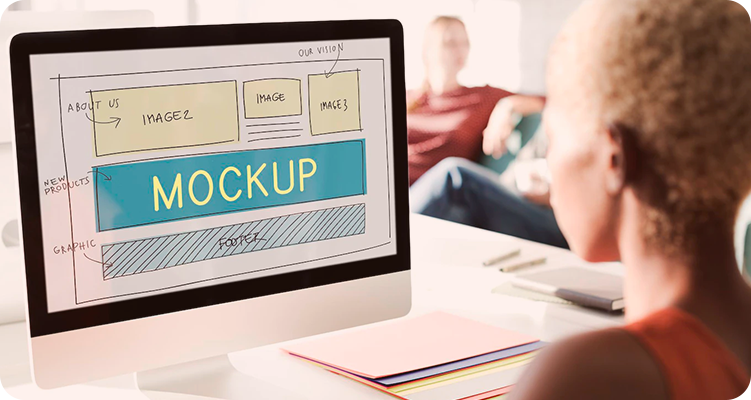 Easier and simple navigation is something everyone looks for whenever they land on your site, and great navigation is one of the highly vital aspects of site conversions. It would help if you started building your site by understanding your audience, how they are interacting with the content, and figuring out the highly intuitive ways to organize and represent it greatly.
6. Make your Website Attractive
According to the Stanford Persuasive Technology Lab, 46% of site visitors say a website's design, including font size, color scheme, layout, and site navigation, is the #1 criterion for discerning the company's credibility.
Therefore, you must have a professional design.
Whenever your site is never alluring, the customers leave your site altogether. The following are a couple of tips that are the best for visual designs for increasing the site conversion rate optimization company:
Start here: If you have an amazing product, however, if none understands what you are mentioning, you cannot sell it.
Design & color: The attractive websites initially catch the eye while offering instant communication layers.
Graphics & Picture: The graphics and photos used further communicate a solid, authentic impression.
7. Improve Conversion Rate Using Chatbots
The best tips to make your site convert are by deploying the chatbots for automated supportive tasks. These bots empower you to reach a huge audience while helping your business improve the conversions of a site.
Chatbots are effective in prequalifying leads during peak hours or whenever your sales agents are busier or unavailable. You can prepare industry-specific questionnaires to qualify the sales prospects while directing them to the sales team or scheduling an appointment.
You can start answering their simple queries instantly and reducing the number of raised support tickets by engaging with the customers 24x7.
8. Add Social Proof
Social proof has a higher potential to play a major role in the shoppers' decisions whenever someone is mulling over the purchases while trying to decide between both brands.
About 70% of people trust the opinions of the consumers online with eCommerce sites that are wise for using social proof to increase buyer confidence. Social proof is the type of testimonial, reviews, real-time statistics, and star ratings. Businesses can aid in increasing cro website optimization services by validating the buyer's decision, which is why it is important to incorporate it into the strategies. It can help to buy the brand credibility in the long run. So how does social proof increase website conversion rates? It helps in building the trust of the customers by validating and simplifying their buying decisions of the customers.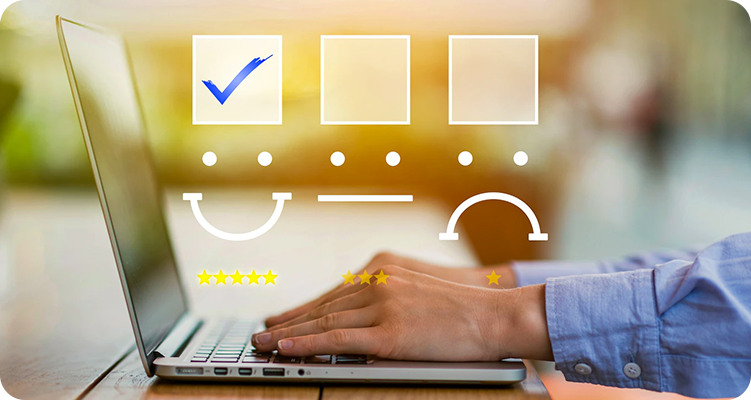 Social proof often adds credibility for businesses while enhancing brand presence.
Using testimonials is a common kind of social proof. About 92% of people trust
recommendations from peers, and 70% trust recommendations from someone they do not know.
9. Show your Brand Credibility
How much effort and time are you putting into boosting the brand's credibility to make a successful marketing strategy? Customers are naturally skeptical, and it is for you to convince them that buying your products or services is a good choice. It would help if you instilled confidence in your visitors that your brand is credible and helps to resolve their problems, thus, worth investing in.
10. Perform A/B Testing
Businesses expect their visitors to take action on their websites. The more optimized your funnel is, the higher the conversion rate. A/B testing is the most popular form of website CRO optimization, with 56% of marketers using this method.
How does A/B testing help to increase website conversion rate?
You can solve the issue of your website by using the data gathered by the behavioral analytics devices, including google analytics and heatmaps, that will mainly assist in resolving the visitor's problems.
Parting thoughts
These were the ten top tips that are not meant to be the end of all the conversion rate optimization. Our social media marketing agency uses the finest practices scratch the ground of what is even possible. Increasing conversion is the finest method to uplift your return on funding in any digital marketing process. Therefore adopting to our services will make it effortless for your prospects to convert and bring more traffic to your websites. Hence, it would help if you placed where you will be on your way to enhance your conversions and, in turn, your leads.