Pardot is the marketing automation solution offered by Salesforce and developed specifically for B2B marketers. The primary goal is to start boosting sale by generating a more reliable pipeline by creating meaningful connections with the help of Pardot implementation services.
We will now speak about Pardot. You would already know the importance of marketing for generating leads and driving sales. However, what exactly is marketing automation all about?
Marketing automation uses specialized tools for using and gathering the market and customer data for generating leads and segregating the market. You can create personalized content across the varied segments of the target audiences. The whole process is automated, which saves marketers a lot of time and makes this process highly effective.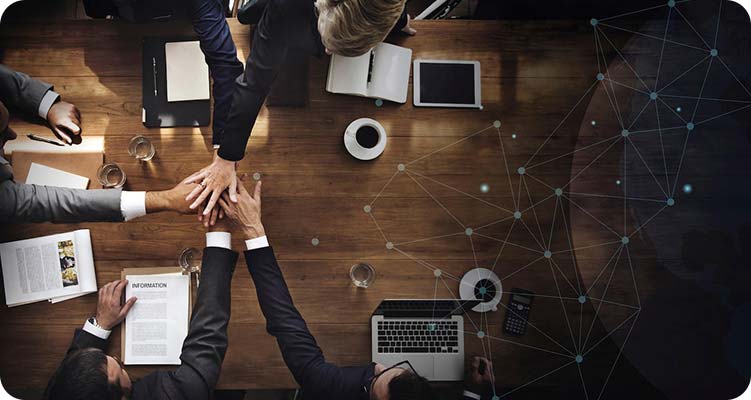 Let us now take a moment to understand the reason why marketing automation is the key to your next break before getting into the features of Salesforce Pardot implementation services.
Why Use Marketing Automation
Gathering the data and analyzing them is never exclusive to marketing automation. Conventional marketing teams have their proper divisions responsible for collecting and deciphering the data. They are even using varied data-collecting tools to accomplish the task.
Therefore, how is marketing automation the best resource? Marketing automation helps streamline the data collection, analysis, and use of the processes into their single pipeline. As an outcome, the marketing team does not have to depend on the division for data collection.
The following is the instant run-down on the things you can accomplish with the help of marketing automation:
Keeping track of the visitors
Marketing automation is used for keeping a log of people who are visiting your site. Furthermore, you can easily keep records of their IP address, the kind of content they are engaging with, and their time on every page.
Real-time sales notifications
The marketing automation tools can help notify you whenever a prospective client is more likely to generate sales. As an outcome, you do not have to monitor every prospect constantly.
Grade your leads
Not every prospective client is made equal, and there are a couple more generating sales than the rest. You can also grade every lead based on the criteria resulting in sales.
Using efficient resources & time
You can now spend a lot of time engaging with clients who are more likely to generate sales for you using Pardot implementation services due to the ability to grade the leads. Getting this done results in more efficient use of resources and time.
Creating landing pages & forms
Marketing automation will allow you to create forms and landing pages without having the skills in HTML.
Email marketing
Email marketing is a key part of marketing automation. The features do not just engage in email replies, and it is generally a system that allows you to customize the emails that fit your brand image and bypass the spam filters.
Pardot Features
Arriving once more on Pardot, it is quite an exceptional marketing automation solution offering everything you can expect from a typical market automation package and more.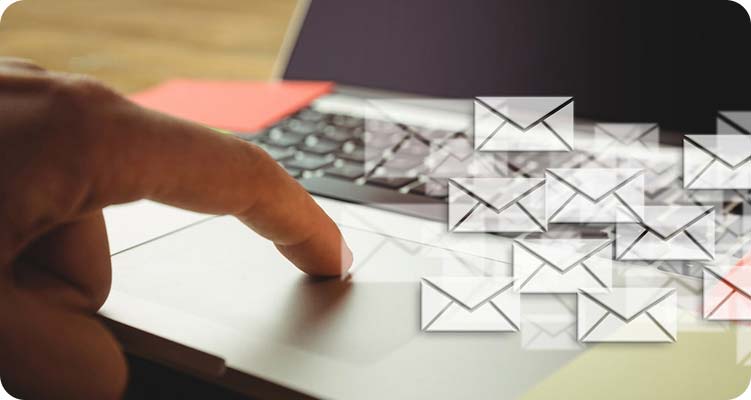 Let us check out the five most amazing Pardot consulting services.
1. Engagement Studio
Engagement Studio is one of the highly advanced features of Pardot, allowing you to visualize your email drip campaigns.
Generally, whenever you start with a drip campaign, you need to monitor the activities to keep track of it. Pardot Engagement Studio offers you the tools required to get this done. You can easily add and remove the tags, notify the users, assign groups to users and send automated emails.
Integrating the Engagement Studio with the Salesforce connector allows for designing effective and efficient email marketing automation. You can set the parameters for the customized actions that Pardot executes automatically.
You can set the various variables as the triggers for actions. These triggers include open email, downloadable files, accessed links, content viewing, and so on. You can even add the lead grade of the client, status, score, etc as the deciders for the specific actions in your drip campaign through pardot implementation services.
2. Connected Campaign
The Connected Campaign is a relatively fresh feature introduced by Pardot in 2018. It is the most convenient feature to keep the campaigns organized between the B2C and B2B marketing divisions.
You are gaining the ability to combine your Pardot and Salesforce campaigns whenever you are setting up the Connected Campaign on Pardot. As an outcome, you can drastically enhance the efficiency of your campaign management. The efficiency of the management structure allows you to reduce the clutter making campaign reporting simple.
The Connected Campaign offers you access to the Pardot Einstein Campaign Insights and Engagement History without leaving Salesforce. The seamless workflow and connectivity have transformed how marketers manage their workflow.
3. B2B Marketing Analytics
B2B Marketing Analytics is in the Einstein Analytics app, and many users consider it one of the ideal Pardot features.
Any company's sales and marketing divisions complement each other, and both exist to maximize company revenues. However, it is often difficult to locate the precise correlations between marketing sales and campaigns.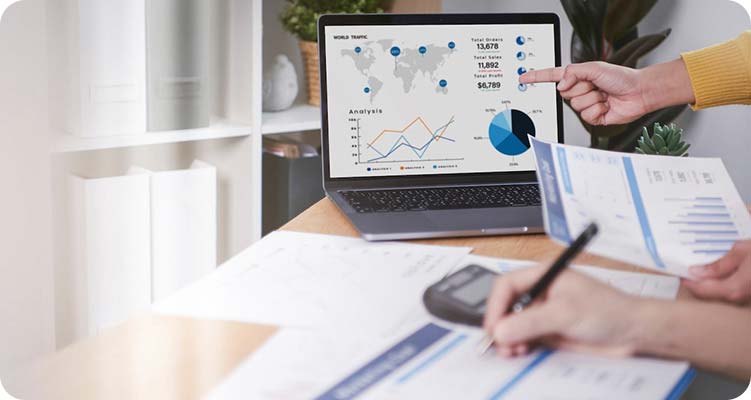 Companies are using the metric known as the ROI or determining the success of every marketing campaign. The B2B Marketing Analytics combines sales and marketing data, offering greater insights into the company's performance. As an outcome, you might visualize the ROI of the marketing campaigns and emphasize the projects accordingly.
You might start allocating the budget to greater success of the campaigns aligned with your company goals with the insights obtained from the B2B Marketing Analytics.
4. Salesforce User Sync
Salesforce User Sync is the administration feature that you can use to manage your Salesforce and Pardot accounts simultaneously.
Salesforce User Sync is an optional feature, as you can turn this on whenever you have a Pardot and Salesforce connector. You cannot turn off this feature after you have opted in.
The main function of this feature is to create a synced user. It will help merge your Salesforce and Pardot accounts allowing them to start acting as a single user. As an outcome, there is a distinctive change in how businesses use Pardot implementation consulting companies. It results in better user management features, improved user experience, and better security.
5. Dynamic Content
Dynamic content is the best Pardot feature, allowing you to personalize content across each market segment. In other words, you start creating different form variants, websites, landing pages, emails, and anything else that depends on user engagement.
Dynamic content is the ideal feature to help maximize your ROI. It helps you have a better chance of a lead to generate sales by catering to individual needs. It offers the best content across every market segment where your client might feel like you understand their needs better than anyone else. As an outcome, your conversion rates improve significantly.
You can easily create 25 variants while customizing the forms, landing pages, emails, websites, etc. You must be strategic about the number of segments you create in this market. In cases where you have various segments, you need to emphasize the segments that help you generate sales.
Implementing Pardot
You have taken your initial steps toward the success of marketing automation by picking Pardot. The following is what you should plan for implementing it:
1. Know who needs to be involved in the implementation
Pardot implementation is a collaborative undertaking. It is best if you had any inputs from the Sales, Product, Marketing, and Operations team of pardot experts for implementing them in the proper way. Pardot is the best way to support and document; therefore, you might have received some guidance from the solution team and your account manager. Although your main intention is to pass for more qualified leads to the Sales team, ensure that they are aware of this new and enhanced marketing process that would roll out.
Each implementation starts with the technical setup with Pardot. For this, you need help from your IT admin and Webmaster team. They are responsible for implementing the tracking code on the site, creating the vanity tracker domain, and implementing email authentications.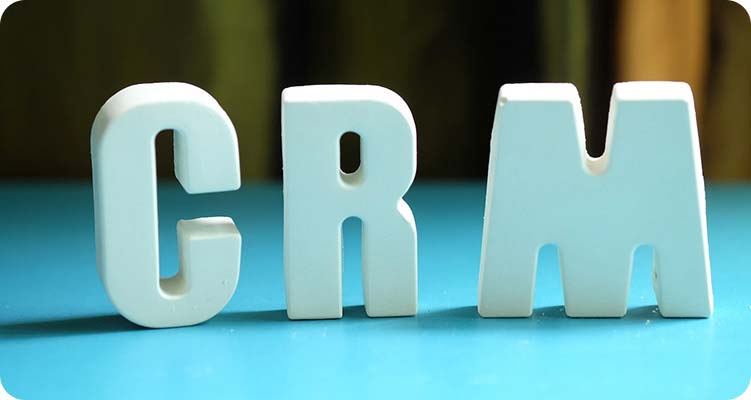 If you aim to integrate your CRM system with the Pardot marketing automation system, it is integral to work with your CRM admin to get it done. The implementation becomes easier if you are using Salesforce. You need the help of the admin to set up the Pardot app on Salesforce, map lead, contact fields, and other necessary fields and buttons showing the Pardot data in Salesforce and assigning the permissions to the right people who have to check out the data.
You should explore the other options for integrations with your admin before implementing them if you use CRM other than Salesforce. You will have several options, like custom coding or an integration platform like Zapier.
2. Prioritize what needs to be done: Plan a journey map
Pardot is offering various features. If you try migrating from one system to the other and you are in a rush, then ensure that you have a backup of everything you intend to import or replicate into Pardot. Ensure that you emphasize and get them set up correctly if there are email campaigns you need to send or schedule immediately.
It is a great idea to implement a road plan. Define your steps accordingly to the priority of your Sales and Marketing team, which is an important part of the smoother implementation.
3. Collecting & arranging your database and assets
Bring your team members together to gather the case studies, images, guides, content files, etc., that you wish to have under Pardot. It is the best time to arrange them folder-wise so that you are replicating the same system under Pardot to keep them organized if you did not do it already. Hosting the files in Pardot is important, without which you cannot take the benefit of tracking and campaign reporting available with the Salesforce and Pardot services.
You can do the same with your database. Organize your lists and prepare them. Pardot only counts the prospects that are mailable towards the limit of the database, so if you wish, you can bring over your opted-out prospects to store them under Pardot. They can easily opt themselves back in, or you can get it done on your own if any of them ever fill out the form and re-engages.
4. Setup Integrations and Test
There is a list of connectors in Pardot that you can integrate easily across each account. You can set up numerous integrations by entering your login information and making smaller changes in the system from CRM connectors like Salesforce to Event Connectors. Pardot has an API to help connect several third-party applications, so you need not compromise on anything, even if your connector is not listed.
The main key is the testing phase. Allow your Sales team to check if they are getting the assignment notifications and the right prospect information synced from Pardot. The marketing team needs to make sure that the site is tracked accurately and that the sequence of the steps in the Engagement Program is right. You can ensure that you are almost there with the implementation while the operations team confirms that the product onboarding email campaign is sending emails in the right order.
5. Import Pardot Prospects
Finally, you have reached the end stage of the implementation. Since you are confident that your Pardot account is set up the right way and functions the way you wish it to, it is time for the final stage, which includes your prospects.
Keep in mind about when we asked you about organizing your database? Get them separated into lists and keep them prepared. It is time to import them into Pardot, mapping the fields and adding them to your corresponding lists in Pardot. You are all set to launch the first email campaign and get astonishing outcomes with your prospects now in Pardot.
Final Thoughts
Pardot implementation services are a potential B2B marketing automation solution, offering you sophisticated tools and greater flexibility. However, it is not rare to find companies incorrectly using the Pardot.
Suppose you wish to enhance your output from Pardot. In that case, it is best to hire an experienced Pardot consultant or administrator, as you can train your employees to use Pardot before implementing it into the workflow.
If they are used in the right order, Pardot enhances the efficiency of your marketing division. It bridges the gap lying between sales and marketing. Marketing automation is the next future. Therefore, you should get on board while there is still time or your competitors would trample throughout the game!