These days, it is very much necessary for a business to have better ways as well as different strategies for establishing the market in the online business marketing. There are many businesses which try to build their audience with the help of sending newsletters and using the tips and tricks of email marketing.
However, are you facing the problems regarding better email templates? Well, in this following article, we have written some of the things about how with the help of unique email templates, you can bring benefits to your business with the help of HubSpot email templates.
Why A Better Email Template Important For Your Marketing?
Many companies, as well as business, understand this term that through email marketing, sending newsletters one can quickly build its customers. However, many people wouldn't respond to your business website if your email marketing strategy does not have the best email templates.
So, to generate the social traffic towards your business website, you should try HubSpot email templates.
Some Facts About Email Marketing To Your Business:
Most Users Use Mobile Devices to Manage Emails:
There is a saying that about 50% of the users access their emails through mobile phone rather than using computers.
It is essential one should have a proper email marketing strategy which can help the business to grow in a better way. You have tried using HubSpot email templates to give a new direction o the user to see your business emails which will create a difference.
It is About User Experience:
Yes! If your business email marketing strategies are useful, the only thing which will matter will be the user experience. Many users and customer do not just want to buy things directly. So, with the help of HubSpot email templates, you can provide a different means of user experience to your customers.
Interested Customers Like Responsive Emails:
Every customer likes such business which does respond to their customer's feedback. There is a much top-rated business which like customers to provide better feedback and create responsive emails which the customer can relate to itself. So with the help of HubSpot email templates, your email can be better representing the central idea of the business which you have or want to share with others.
The Conclusion:
So, through this article, we have tried explaining some of the best things about how with the help of better HubSpot email templates a person can grow its subscribers to the business website. Nowadays, many businesses have started following such agendas when it comes to their email marketing.
Through such efforts, one can build many customers who are interested in being the regular visitors to the business website. Your email marketing campaign gets better if you try to bring some change in your email marketing strategies which can make your business performance better day by day.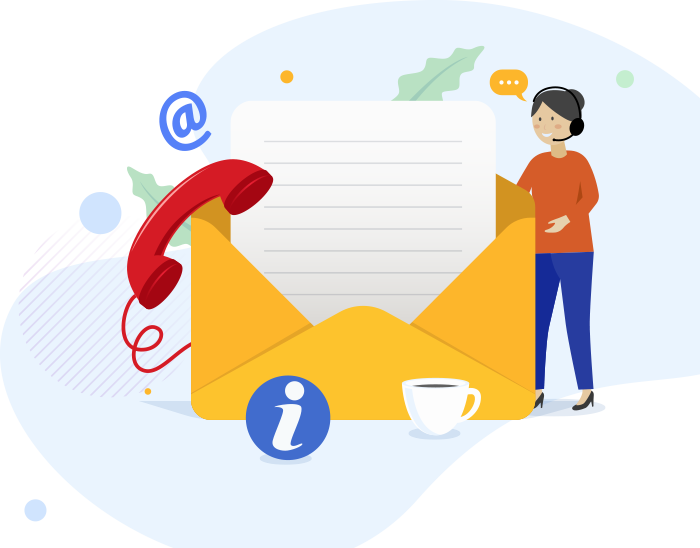 How a Better Email template Can Be Best For Your Business
Contact Us