Global businesses are now trying to get a deeper insight into their customer base. A distinctive marketing focus is on boosting the consumer experience or the potential to deliver targeted content to consumers who are boosting lead generation. There is a huge amount that goes into the management of the sales pipeline, from the offline and online channels, sales tactics, and social media accounts to the salespeople who are representing the company across the different work meetings, larger gatherings, and industry events leading to the need for pardot implementation to businesses with the help of a pardot expert.
There are marketing professionals believing in marketing automation to stay ahead of the industry's competition today. It becomes the show-stopper of proper implementation with a distinctive effect on the Rate of Return. It is all regarding the enhancement whenever it comes to marketing automation.
You might have heard about Salesforce pardot if you are a part of the digital environment. Your company or business will start prospering with market automation in the shortened response time with the help of Salesforce pardot consulting and integration services.
In our post today, we will introduce you to one of the best market automation tools, Salesforce pardot, and start covering the top benefits of using and why consider salesforce pardot integration.
Therefore, without any more delays, we will check out some stats here!
Overview of Salesforce Pardot
Salesforce Pardot is the business-to-business marketing automation tool fitting perfectly into the CRM of Salesforce. It is jam-packed with functionality and allows you to monitor the customer interaction with your advertising materials from the first contact to the final sale. Additionally, it allows you to create integrated marketing channels that allow the marketing department to quickly and productively execute the larger scale of fostering prospects.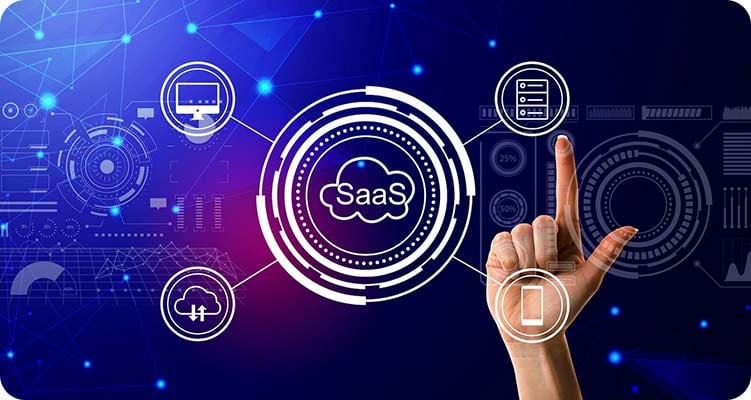 The numbers of the salesforce pardot B2B automation nearly doubled from its initial numbers of 3.3 billion dollars in 2019 to 6.4 billion dollars by 2024.
The analytics tools are pretty impressive regarding Salesforce Pardot, like advertising analytics, web analytics, consumer behavior monitoring, leads tracking, advertising ROI tracking, and more. It even includes the system's dashboards that visibly reflect the campaign results and other data, including the generic reports, customized to reflect metrics specifics.
Pardot Salesforce will help you align your marketing and advertising departments, helping them to collaborate effectively by producing greater business profits with the help of the services of a pardot expert.
How Is Salesforce Pardot Implementation Ideal Option for Your Business?
As already mentioned, Pardot is ideal for companies selling to other companies. It is the perfect option for businesses that require their leads to go through the comprehensive lead qualification system before they get forwarded to the sales representatives.
If the business is not a B2B company selling to the customers only, then the Salesforce marketing cloud is the safest option. Additionally, the business size and the amount you wish to invest in the local marketing automation solution will influence your marketing automation system. Salesforce pardot handles several campaigns simultaneously, and there is no application to install as it is cloud-based. Several businesses, enterprises, and global brands are using the custom salesforce pardot. It effectively produces the leads for the incoming marketing campaigns and builds sales-oriented outbound marketing strategies.
Let us now move forward and start discussing it.
Main features of Salesforce pardot
Salesforce has everything you need to make successful relationships, enhance branding strategy through public engagement, generate further leads to fill up the sales funnel, and close greater deals with tailored and customized messages.
The following are a few of the main features known to the pardot expert:
1. Lead Generation
The lead generation feature helps you obtain better value leads from the moment you start collecting lead generation information. It is accomplished through a natural and efficient landing page builder that allows the users to create some amazing landing pages without the need for the help of an IT squad.
In savvy lead generation, advanced forms capture only highly relevant actionable insights. The agriculture and paid advertising operate to adhere to the SEO techniques' ROI after this while posting on social media allows you to monitor the prospect connections through the social campaigns.
2. Email Marketing
Email marketing is a must-have whenever it applies to marketing automation. Normal tools can help you perform varied automated email configurations; however, salesforce pardot will help you take your email marketing to the next level. Develop creative emails and email models using the interactive email builder. You can easily set up your email schedules while sending an email instantly with powerfully programmed interactions that allow you to spend more time on marketing campaigns instead of manually sending redundant emails.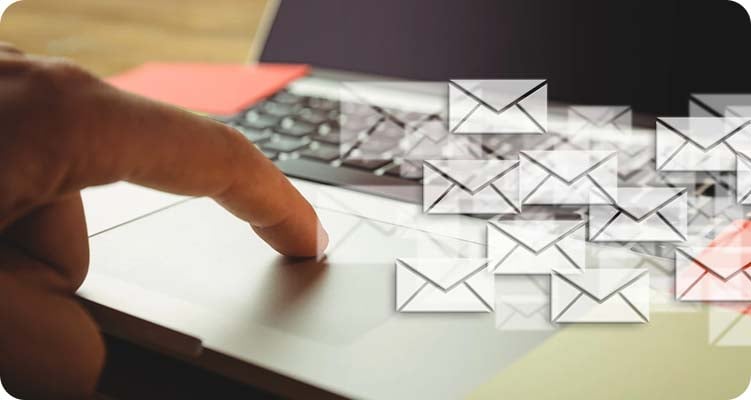 Eventually, personalized messaging will allow you to offer the customized content consumers expect, while optimized sending allows you to test different email marketing campaigns. Personal messaging helps you in offering personalized content those consumers understand. At the same time, tailoring sends allows you to conduct experiments to check the email marketing tactics that produce the best results.
3. Lead Nurturing
Lead nurturing is sustainable lead management allowing you to allure the consumers with customized content and involve them after transactions. Lead nurturing occurs after you have established the possible suspects using the lead scoring and devising a strategy to convert them into customers. Salesforce Pardot's lead nurturing features allow for the creation of several journeys for the leads while sending them to such journeys that depend on their feedback and monitoring their interaction levels to improve the experience.
4. Lead Management
The strong lead management process implemented by a pardot expert involves lead nurturing, lead monitoring & ranking, differentiation, and mapping. Grading and generating leads helps you discover clients who can become your good leads for the sales department to aim for, therefore dramatically increasing marketing and sales productivity.
Salesforce pardot allows you to optimize the lead scores and the grading methods to increase lead conversions in business through these features. It even allows its users to send their customers on varied paths, experiences, and journeys depending on the ratings of the load while changing them in terms of their affected actions.
5. Social Sharing
Pardot will often help you through social media ads on websites like Twitter, Facebook, and LinkedIn. All you need to do is add better connections that are easily accessible. You can even post explicitly to the sites from your Pardot instance while monitoring your prospects' actions in Pardot since that. You can even arrange for the posts to get shared on social media.
Apart from that, after your client starts reacting to your material, you will have a clear image of their behaviors in pardot that allows you in making sound decisions. You can effectively send the SMS initiatives from pardot with a plug-in, and you might even use Social filtering Iterators to enhance the new pardot.
6. Integration
So, what is pardot in Salesforce? Integration of Salesforce-Pardot among the rest of the marketing automation systems allows salespeople to access salesforce pardot information while submitting the Pardot emails from within the CRM software. The function in Salesforce CRM is even triggered whenever the lead score exceeds the specified amount. As an outcome, experts agree that the real strength of Pardot resides within the incorporation of the Salesforce CRM.
Main benefits of Salesforce Pardot for Business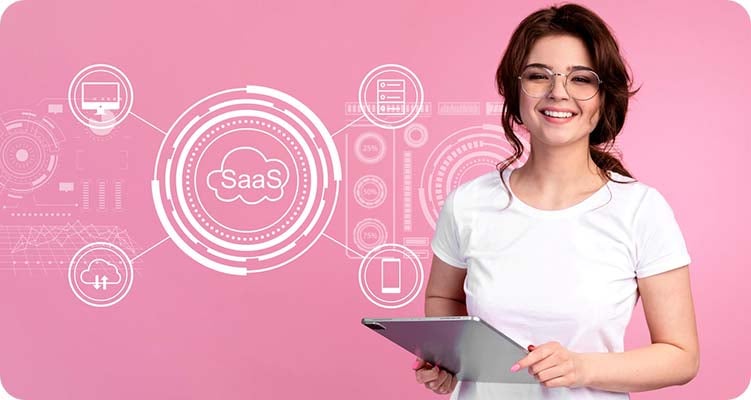 1. Easy Reporting of ROI
Is it good to continue gathering data regarding your clients and leads if you do not use it to make smart decisions? You can easily use the real KPI measures and check the statistics mentioning your marketing activities through ROI reporting and lifespan tracking. You will better understand how your user interacts with your messages through the metrics, including the opens and taps, with the help of advanced email reporting.
You can easily link your favorite resources together to develop a deeper understanding of how various marketing platforms interact. You should use it to support the expansion of your company and increase sales if you already have information access.
2. It Offers Values Sales Insights
Your staff can easily allow the Interaction History whenever sales and marketing are on the same platform while combining the strategies. The salespeople can check every marketing strategy the leads or clients have communicated using the Contact's Historical data. It offers you a greater insight whenever they are getting in touch with you, allowing them to appeal directly to the needs of the customers and maintain a clear brand perception.
3. Close More Leads with Email Builders
Pardot's Innovative Email allows you to easily create marketing emails with a user-friendly layout. It allows the users to instantly format their data while accessing the hosted information, serving as a flexible out-of-the-box prototype with customized design features. Additionally, you will deliver better communications to your targeted customers at the right time.
4. Customization Options
Most of the data and conducting tools and the lead-scoring tools allow the essential personalization in salesforce pardot. You can use some of this individualized data and analytics to personalize messaging, refine the advertising, and offer the highest levels of customer satisfaction from the initial site inspection to purchasing, nurturing, loyalty, and beyond.
You can even send automated, but personalized messages to clients as they progress down the sales funnel by setting the rating levels and alarms. Salesforce Pardot maintains a record of lots of data about you while allowing you to add useful insights regarding your communication and actions.
5. Acquiring More Leads
You can connect additional people and extend your lead collection with salesforce pardot email marketing, functionalities with the SEM & SEO systems, and personalized forms. As an outcome of your increased access to the leads, you will naturally have greater market prospects and growth potential.
6. Driving Greater Revenue
The B2B marketing dashboards with the custom flow and visual reports make it possible to check out the success in detail and make instant changes for increasing sales. It even gives the users better insight into how well promotions are doing for optimizing marketing strategies.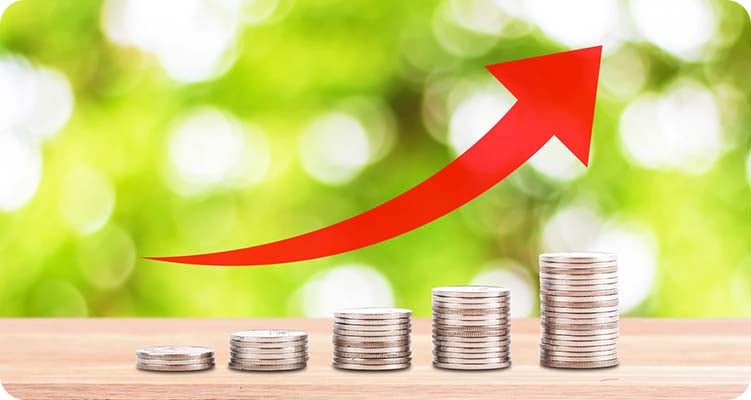 7. Tracking Campaigns
You have to maintain records of the number of people accessing your email for understanding to retain pardot engagement in the marketing cloud. Companies can even maintain a closer record of how well they are interacting with the consumer using the great functionality of Salesforce Pardot of sending out emails which is no longer adequate as it offers the companies and businesses the additional boost for bringing in more prospects.
8. Ease of Client Monitoring
Salesforce Pardot is using IP lookup tools for monitoring the in-depth radical prospect monitoring of the site visitors, Google AdWords, and tracking social networking sites.
Closing thoughts
A Pardot expert knows using the Salesforce Pardot, a platform essential for every company. Salesforce Pardot is a strong B2B business intelligence tool, the features, and front-end development services are ideal ways to collect data that helps you convert your prospects into customers.
Continue the communication with automated emails and grow your business. To get it done, you require a good salesforce pardot implementation partner to help you derive the benefits of salesforce pardot.
If you are searching for a partner to help you in your business processes then ask a pardot expert, and we would love to assist you!