Are you in need of a game-changing app for your business? Sadly, in this business climate, people do. We will check out the various benefits of iOS app development services.
iOS app development is the real game-changer for your business since it has attained a massive loyal customer base.
Mobile applications are the essence of transforming several sectors in the technologically innovative environment today. The Apple App Store debuted among 500 apps in 2008. In the current scenario, roughly seven million apps are available among two huge industry giants, Android and iOS, covering almost every genre. Each year the figure appears to increase with the greater demand for the mobile apps that follows suit.
Therefore, businesses should be part of custom iOS app development services since it helps attract customers by safeguarding their data and ensuring their integrity.
Additionally, it also aids in reducing manual labor by enhancing the branding and quality of business offered by clients through their breathtaking application experience. However, before you understand the detailed benefits of app development, we will dig further down the basics to understand all about iOS app development.
What is iOS App Development?
iOS app development is how to develop your mobile application software for iPhones, iPod Touch, and iPad. It is the language platform used to develop this software, Objective-C or Swift, and the application is distributed further through the Apple App Store to help the users download them.
Additionally, whenever your partners or customers are in business, one million Apple users have robust reasons for indulging in the iOS mobile app development services. Developing the iOS app is easier than you consider while offering several benefits than any other platform for app development.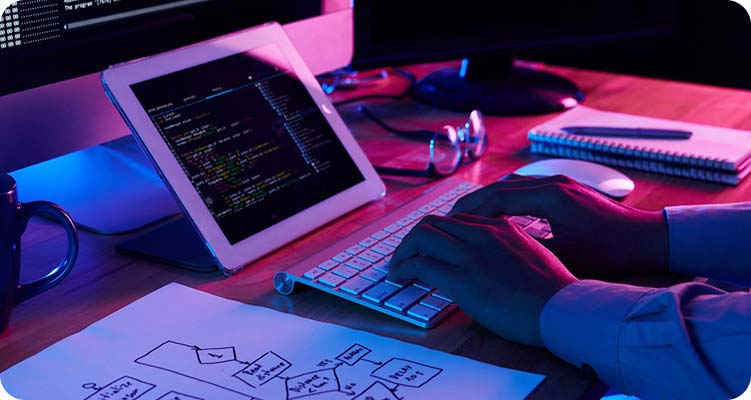 However, before you indulge in this application-building platform, you should know about the best way how Apple company can attain success in the upcoming years. Therefore, let us check out a few statistics involved.
There are about 2.6 billion smartphone users worldwide, with about a billion of those using
iPhones.
Apple is considered the most valuable brand in the world, having a market share of $263.4 billion
in 2021.
App Store produced $85.1 billion in gross income in 2021.
It is the most significant number. So, what are you waiting for? There are several benefits of iOS app development services for a specific number of businesses.
Benefits of iOS App Development
An Elegant User Interface
The ios development company's initial aim is to offer their customers the most satisfying interface experience. The smooth user interface works directly in proportion to the client base, and the more appealing and satisfying interface means that it has stronger company-customer relationships.
The app has a simple and attractive user interface that allures the audience. These are the basic characteristics that make the company's application highly tempting to use while improving sales, mainly since people using the Apple OS do not like switching and buying it repeatedly since the level of customer satisfaction increases after using the iOS device.
There are Apple users who have always appreciated that their devices helped in controlling the environment. Additionally, they love the engaging and simple UI of the apps. These simple-to-use and awesome features differentiate iOS application development from other app development.
A Tech-Savvy Customer Base
Tech-savvy audiences are instantly attracted to an iPhone, and most users are extremely receptive to recent innovations. The company has a huge scope to develop rapidly evolving apps with strong features if you target audiences who love innovations. It allows you to produce services causing major turbulence in this market to help keep you as the pack's leader, and therefore, you start dominating the entire industry.
It is the most innovative way to market a company by creating an iOS app for a business, as it can easily help build your brand awareness. Additionally, the Apple store application is an amazing way to offer the unique services and products of the company to consumers. Therefore, you can surely increase the production and revenue of the company.
Ensures Strong Security in Your App Development
The high-end security protection the iPhone app development company offers is one of the main benefits. Each app developer should prioritize the impact of data security, and it safeguards the duplication of data, encryption, and theft by preserving the user identity and customer privacy.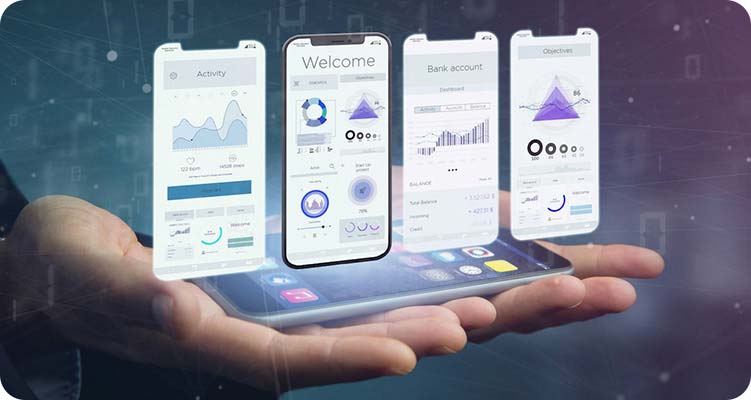 The main purpose is to effectively protect them from external dangers to hacking, phishing, etc. To summarize, iOS offers you greater protection against the following:
Duplication of data
Encryption of data
Data stealing
iOS development even helps you to preserve data security, user identification, and cloud-based application data. It is related to finances where the Apple apps guarantee safer online payments and transactions.
When examining the iPhone's security with Android, the features of the iPhone and its software are more protected and secure. The biggest concern of any company is data security; therefore, focusing on iOS app development for the company is the best choice.
Increased Capital Return
Businesses aim to get a greater return on investment whenever they start investing in projects. iOS app development guarantees it will profit you to a certain extent. IOS customers are more likely to pay for an app on the app store than any android app.
The app should pass a series of tests to make sure that it is fit in the world of applications to get accepted across the mobile application stores. It implies that every application in the app store is worthwhile and helpful. It portrays the company in a favorable image that results in significant revenue and returns on investment. As a result, investing in iPhone app development will boost the probable growth of the company.
Global Market Exposure for Apps
Every company's ultimate goal is to expand its branches across new countries, mainly developed ones. For instance, iPhone has immense popularity across developed countries like the United Kingdom and the United States, while the iOS app allows the company increases its business there.
The reputation and competence of Apple travel a long way towards attaining success for the app. This consideration plays a distinctive role in establishing businesses with their foot on the global markets. Additionally, one of the primary benefits of iOS app development is that the apps are versatile and scalable, allowing you to meet the company's needs globally.
Superior User Experience
Did you ever imagine that around 50% of the customers are uninstalling their apps within the first week of the installation due to poor user experience? However, it is not the case with iOS app development.
Apple has built a huge brand for its consumers due to faulty hardware, great customer support, and astonishing software. Every iOS application works seamlessly on the iPhone, offering a better user experience which is the foundation of each business.
Apple's contentment for the user cannot get overlooked when considering app development's benefits. The users become confident that each application they are getting out of the Apple App Store assures smooth running of customer satisfaction.
Easy yet Powerful Testing
Several varieties of Android operating systems get used across several devices. The different versions are available while designing the app from the Android platform, which increases the development and testing time of the app.
Currently, Apple has a few, then around 20 mobile devices. It updates its existing operating system once annually. Businesses benefit greatly from the reduced testing time and easier promotion of the iOS applications with this mode of operation. Consequently, there is greater cost-cutting under the process of development.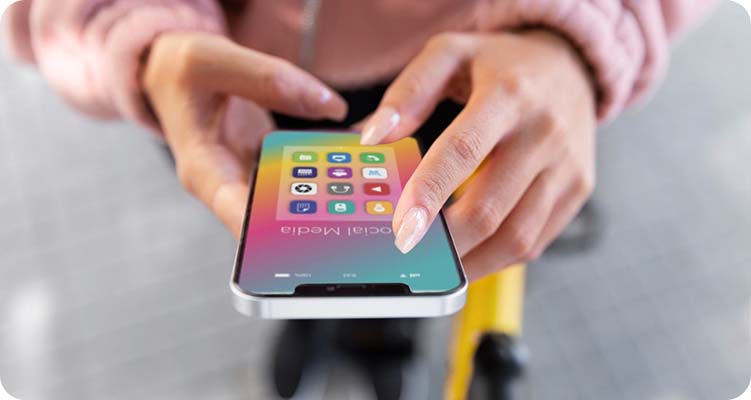 iOS has a low fragmentation allowing the developers to quickly develop and test the app earlier, offering benefits to the company rapidly as possible with the restricted version for the devices and the iOS versions. As an outcome, the testing time is distinctively decreased, and the Apple devices get marketed rapidly. It is one of the highly significant benefits of iOS app development.
Active and Rich Audience
The worldwide adoration of Apple is highly self-evident. The iOS device is preferred by audiences who are tech-savvy for the simple yet effective interface. The credibility of the brand's audience has an important impact on its success, and apple customers are known for their loyalty to the company.
Consequently, it is most unlikely for them to start migrating to Android and other devices. It is required for business success to have faith in the specific space of audiences all around the globe. Under such a scenario, you must get mentally prepared, active, and prominent audiences who choose Apple devices over anything else.
Rapid Development Process
IOS development is rapid, easier, and less expensive, unlike any other operating system. Surely, every credit goes to the best programming languages of Apple.
iOS code is faster and more straightforward, resulting in a cost-effective and rapid development process instead of being written in time-consuming and slow programming languages.
iOS application development substantially takes less time than Android app development, even with identical settings on development. It is because the Android apps should get tested across varied devices and screen resolutions, as mentioned above. Therefore, some business owners might benefit significantly from the time they have saved during the development process.
Thoughtful and Beautiful Designs
A better comparison is required from the design standpoint. The iOS icons are more elegant and thoughtful when compared to these Android apps. Users get drawn towards Apple devices due to the stunning UI/UX.
The apps get designed periodically and updated. Additionally, a couple of app display notifications without needing the users to sign in. It helps in promoting the corporate connection with people rapidly and efficiently. They offer a massive range of incredible and beautiful designs your audience loves.
The iOS UI is delightful and simple to use. It can make business apps more attractive to users and increase sales, which is why iOS has a greater return on investment.
Wrapping-Up
Businesses can use the iOS app development services to benefit from it. It undoubtedly leads you to prefer the platform for iOS app development to help you achieve your business dreams. In our opinion, one of the primary advantages is greater security which is evident for the businesses competing in this market.